Working closely with the United Nations Relief and Works Agency for Palestine Refugees (UNRWA), MCI is scaling-up the Microclinic Program for diabetes to refugee populations throughout the Middle East.
Countries hosting Palestinian refugees are among those with the highest prevalence of diabetes, at about 11%. By 2030, the prevalence in the region will rise 163-194% for people under age 65. UNRWA's clinical audit found that risk factors for diabetes are extremely high among its refugee population; 90% of diabetics are either overweight or obese.
With funding from the World Diabetes Foundation, low-income Palestinian refugees residing in Jordan, Lebanon, the West Bank, Gaza and Syria (when possible) will soon have access to the Microclinic Program. Refugees who where living in Syria and have fled to Jordan and Lebanon will also be served. The Microclinic Program is based on the assumption that diabetic individuals in the Middle East influence, and are influenced by, the way their network of family members and friends eat, exercise, monitor their disease, and adhere to medication regimes. Thus the Microclinic Program focuses on these key areas and assists community members in making sustainable lifestyle changes that can spread to their friends and family.
The main objectives of this regional project are:
To increase the care capacity of UNRWA health personnel (nearly 1,000 nurses) to deliver diabetes management programs.
To provide technical assistance to UNRWA's 115 health centers so the Microclinic Program can be implemented and sustained long-term, as an integral part of UNRWA health services.
To launch a program recruitment campaign targeting 1 million refugees and economically disadvantaged individuals to raise awareness about diabetes and the Microclinic Program.
The overall result of this project will be that UNRWA will have a sustainable and evidence-based diabetes management and prevention program running throughout its 115 health centers, which serve approximately 5 million refugees throughout the Middle East.
Project Partners: UNRWA, World Diabetes Foundation
---
"The most outstanding result I have witnessed in the last couple of years is the trust that the program has built between patients and health care workers."

Dr. Yousef Shahin, Chief Of Disease and Prevention Control of UNRWA.
---
INTERNATIONAL CONFERENCE EXPLORES HOW TO IMPROVE DIABETES PREVENTION AND CARE FOR REFUGEES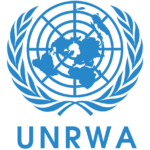 Link to the meeting in April
---
Link to UNRWA