Microclinic International & World Diabetes Foundation Global Diabetes Walk 2017
"Contagiemos la Buena Salud: Caminata Mundial por la Diabetes"
Mexican Good Health Ambassadors at the Global Diabetes Walk 2017
Puebla, Mexico
November 14, 2017
November 14 is World Diabetes Day and this year the participants of the Microclinic Social Network Program in Mexico (MSNP) were invited by our project partner the World Diabetes Foundation (WDF) to join the Global Diabetes Walk. This event has been held since 2004, with more than 3 million people from different regions of the world who have joined to raise awareness and encourage more people to take steps to prevent diabetes.
Good Health is Contagious, and this was demonstrated by the 1,178 Good Health Ambassadors that participated in 8 different events in 3 jurisdictions across Puebla, Mexico to raise awareness and encourage other people in their communities and beyond to join the Microclinic International efforts to prevent diabetes.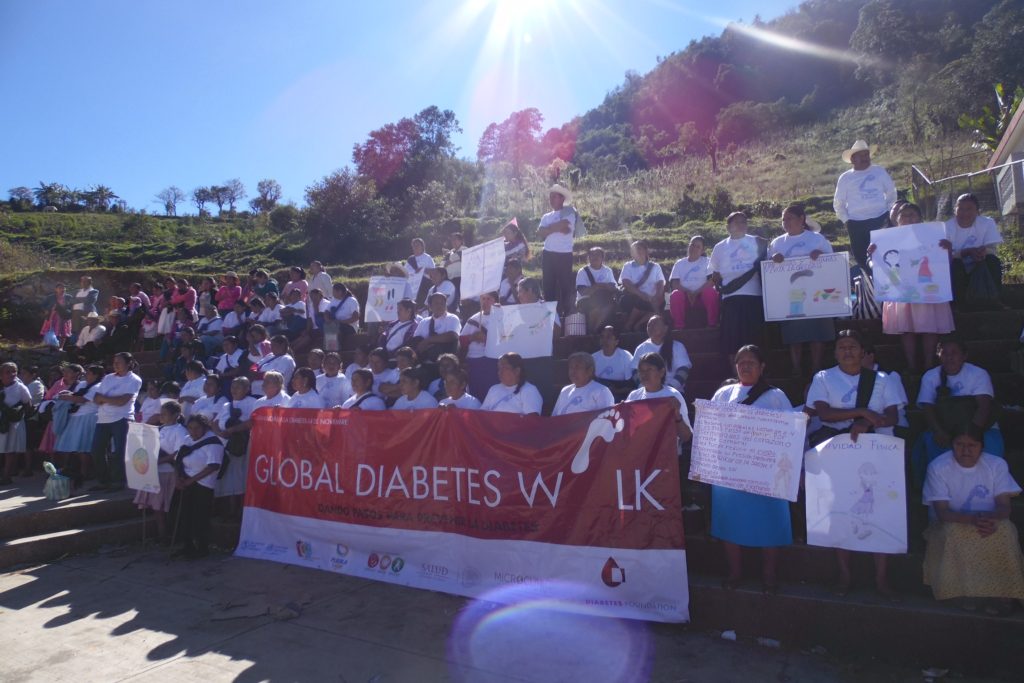 Other activities were prepared by the Health Promotion Department in Puebla such as healthy food cooking demonstrations, informative sessions on nutrition, physical activity sessions and the application of questionnaires about healthy lifestyles to at least 20% of the Global Diabetes Walk assistants.